And we're all sore....
We mainly got our editing stations out and moved down the hallway. We've been assigned to three broadcast booths used for home and away TV/radio.
The reason you don't see much by way of consoles or monitors on the wall leaving just yet is because that all starts tomorrow. Our engineer begins surgically removing most of this through next week.
Our
DSI
project manager will be on-site Monday for a walk through. Some time Monday afternoon we will be shipping five tall racks (similar to the ones on the monitor wall) to Seattle so
DSI
can actually pre-build some equipment into the racks. This means there will actually be multi-tasking by several parties and we'll be getting things done simultaneously. Then, the racks will pretty much "drop in" and bolt to the rack bases and
DSI
will wire it up. I know, it's an over-simplification, but it's the flow of the project, at least.
Edit Station - one of the most drastic changes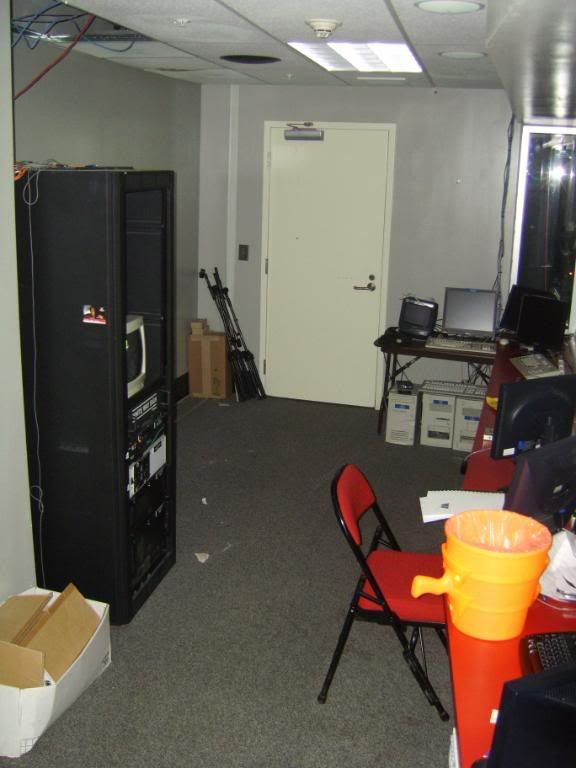 Front Deck - From Producers position toward Matrix/House Production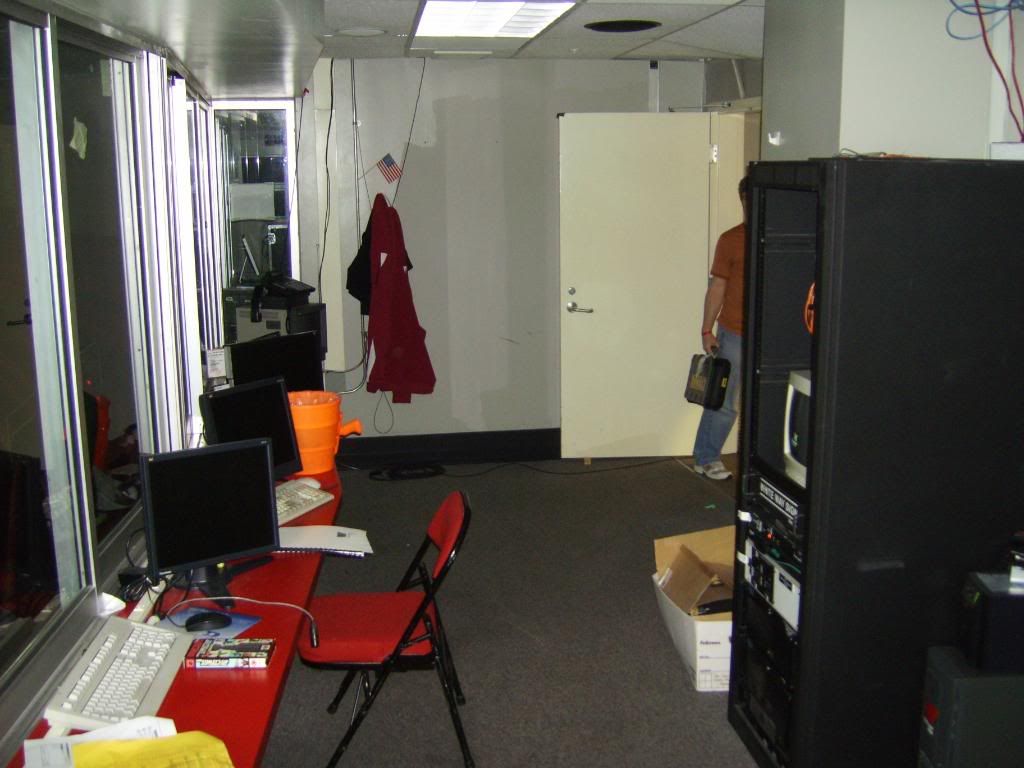 Front Deck - From Matrix Position toward Producer/NHL Replay
The "Darkroom" - forgot to get a "before" of this one... oops!
Another one of the drastic changes!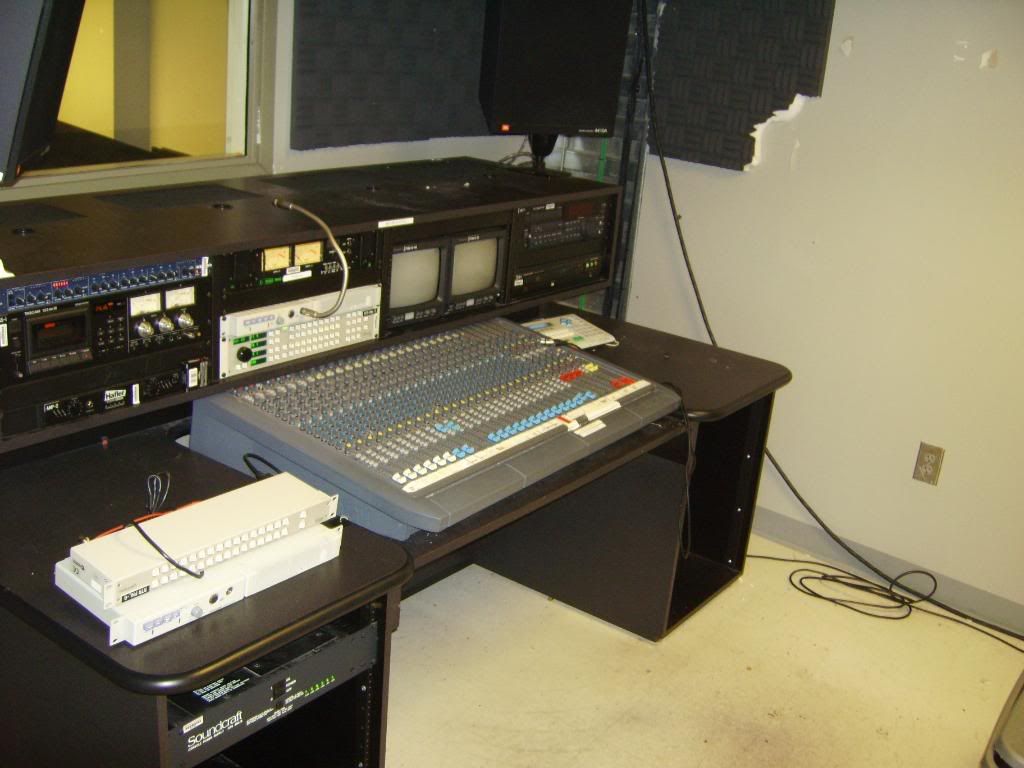 Audio Room
Monitor Wall - from Audio Room door
Some of the aftermath in the Press Row hallway...
that's for tomorrow!